Exercises
Daily exercises are lead by the activities director. Enjoy music and exercise with a group to promote physical and mental strength.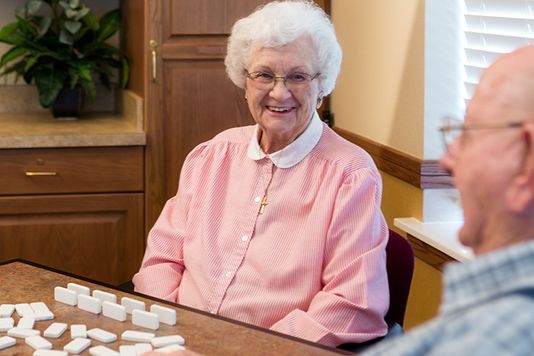 Games and Other Activities
Win a prize at a group bingo game or join in a friendly game with your neighbor. Games and puzzles are always available for use.
Musical Performances
Sing along with local and regional performers. Our regular talent include musicians of all types.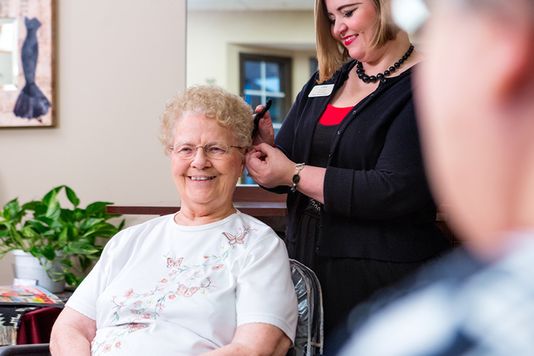 TGIF/Social Hour
Weekly one house hosts a social hour featuring beer, wine, and cocktails for any resident in the facility to attend. Come join us for some social mingling time and enjoy a drink.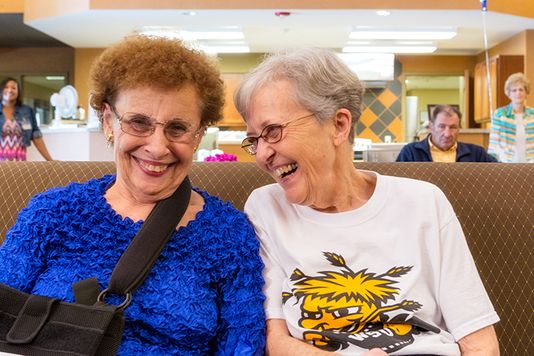 Holiday Parties
We make each holiday special with unique activities suited for each holiday or season. These include Sweetheart Dinners, Pumpkin decorating, or Christmas Tree decorating. Family and friends are always encouraged to join in the festivities.
Outdoors
Enjoy the quiet scenery that surrounds the campus. We have four beautiful gated courtyards with walking paths. Our patios, one for each house, features a barbecue grill for the residents to enjoy.
Religious Services
Weekly services are held in house for you convenience. Both Catholic and Non-Denominational services are available every Sunday. Weekly women's and men's tea Bible studies allow residents time to gather with their friends over tea or coffee.
Individual Activities
Enjoy the quiet scenery that surrounds the campus or a comfy chair near the fire place in our cozy living areas. Sit quiet and read a book and enjoy the solitude.
Activities are subject to change and we are always looking for new activities and ideas.